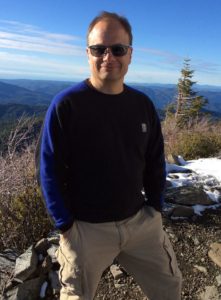 Jeff Morris
Jeff Morris has had the great opportunity to lead a broad combination of teams, many times through crisis situations, to successful outcomes.
These successes range from leading an innovative multi-agency local government team in saving a community hospital, to leading a statewide task force in developing climate change policy, to working with an ad hoc group of elected officials, environmental advocates, industry representatives and federal agency players in the successful development of a nationally recognized community forestry project.
Susan Marie
A 30 year business development specialist, Susan's expertise was cultivated through highly engaged collaboration with numerous clients in the Southern California marketplace. Her work has been focused on the advertising/marketing side of the development equation with advertising agency clients – and on the entrepreneurial side working with numerous start-ups, early stage enterprises, and Non Profit organizations. She works with integrity and is known for her ability to get to the heart of an opportunity, empowering clients to craft a positive path forward.
Susan moved to Trinity County in the spring of 2015 from Orange County (Southern California). After setting up Davis-Trinity Brewing Company with her husband, she identified her second local business development project at Tule Creek Forest Products, a start-up subsidiary of Hayfork-based Watershed Research and Training Center. She successfully opened the retail grocery sales channel for selling their bundled firewood products.
In her ongoing quest to have a meaningful impact on the local economy, she joined Jeff Morris in building out Trinity Forward.
Susan has the ability to see the untapped potential in people and in organizations. She thrives on being a creator and builder. Her hallmark is in facilitating the "what's possible" potential – including visions and dreams – into tangible, practical, and actionable plans so that they can be realized.